Dedicated For: IBPS RRB Scale 2 GBO SO(IT/Agri/Law/Marketing/CA/Treasury) Aspirants
DBest For Existing Students & Others Those Who Are Prepared and want to give a final touch to there preparation with Exclusive Knowledgist Contents.
Best For Students Who Need Only Banking & Financial Awareness Part for RRB Exams.
Course Details
Course For: IBPS RRB Scale 2 GBO, SO(IT/Agri/Law/Marketing/CA/Treasury) & Scale 3
Validity: Till Final Exam 2023
Medium: English & Hindi Separately
Subjects: Quant,Reasoning,Eng/Hindi,Computer & Banking (For SO: IT Complete Class, Notes & Test Series for Others Professional Knowledge Test Series Included)
Highlights of the Course
Live Sessions For Working Professionals at Night/Holidays
Almost Similar Question Bank Like IBPS & Previous year Question Bank
Proved Selection Strategy, No Need to Refer Single Outside Material
Course Includes
Videos, PDFs, Notes, Tests & Personalized Guidance
30+ Full Mocks, 200+ Sectional Mocks, Daily Mini Mock
3000+ MCQ in Each Subject, 5000+ in Banking
Banking & Financial Knowledge Note: 1000 Slides
Test  Series & Previous Yr Papers
Live Plus Recording: 300+ Classes
Notes & PDF: 100+
Complete eBooks: 10+ (Also Hindi Version Available)
Unmatched Interview Preparation with Real RRB Panelist
List of All Previous Year Interview Questions
Multiple Faculties in Each Subject With 12-25 Yrs of Banking Experience
100+ Prev Yr Selected Students to Assist The Team
Why Knowledgist
450+ Final Selections in RRB Sc II & III, 20221
78 out of 112 Total Selected Candidates in Sc III are From Knowledgist
650+ Written Selection in RRB Scale 2 & 3, 2021 Exam.
Total 3000+ Final Selection in 2021 (SBI CBO, PNB/BOI SO, BOM Generalist, Canara SO)
Smooth Application and Web Portal For Recorded Classes, Quiz and PDFs
Banking Educators with Minimum 10 years+ of Experience
80% Plus result in All Exams So Far
Assistance till joining apart from teaching
Recording of All Live Classes & Anytime Learning With our App & Web
Simple and more illustrative PDFs of Each Classes
Best in Industry E-Books and Study Materials
80% Plus Success Rate in All Previous Exams(SBI/PNB/BOI/RRB). Also Needless to Mention the Interview Mocks that are unmatched in India with Real Bankers of 10+ Years of Experience.
Our 2022 - 2023 Qualifiers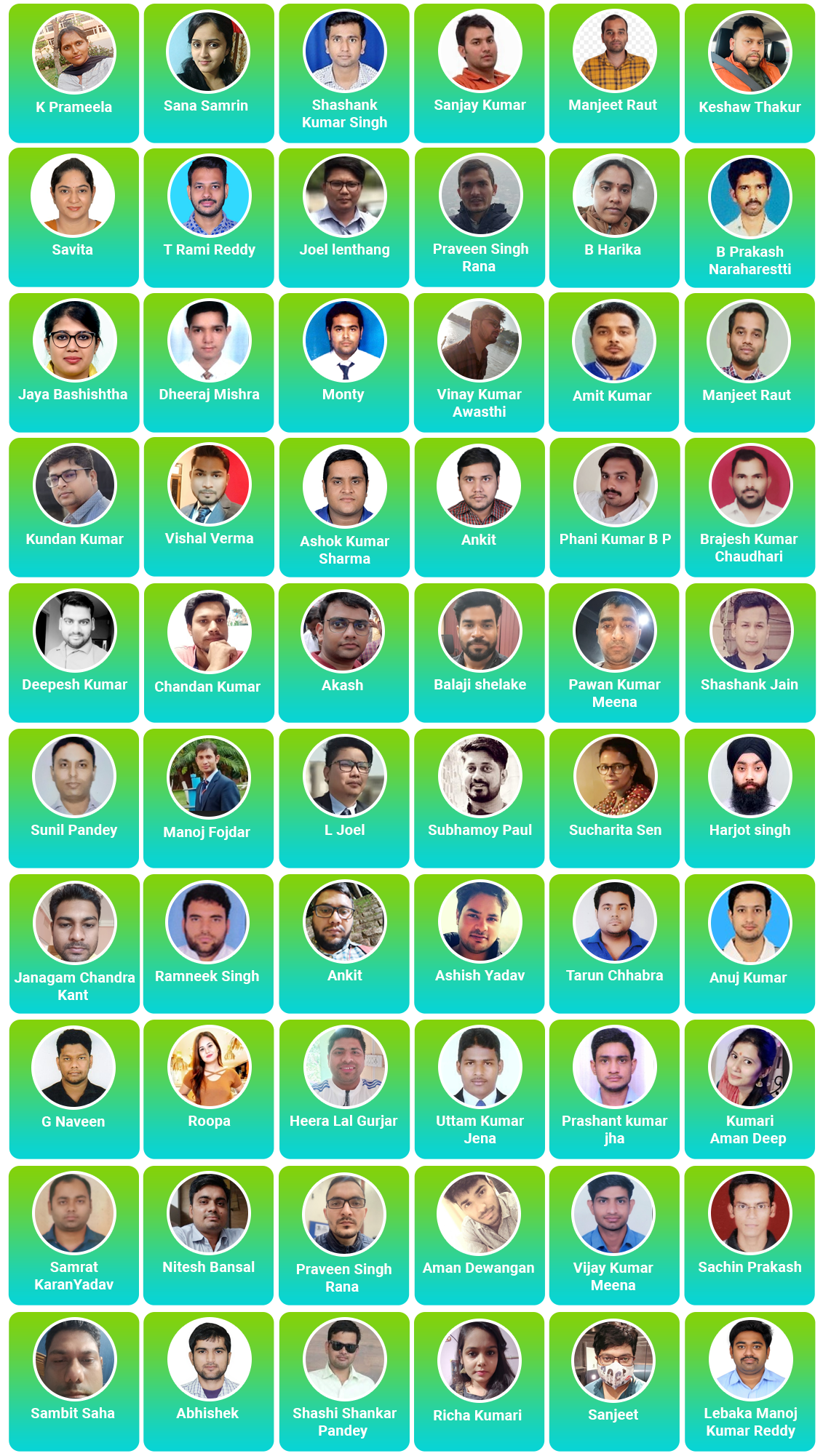 Some of Our 2021 Qualifiers